CNN
—

Jimmy Buffett, the tropical troubadour who celebrated his modest lifestyle, inspired legions of devoted fans and built a lucrative business empire, has died. Official website and many other media.
He is 76 years old.
"Jimmy passed away peacefully on the night of September 1st surrounded by his family, friends, music and dogs," a statement posted on his social media page read.
"He lived his life like a song until his last breath and will be missed immeasurably by many," the statement continued.
No cause of death has been released.
The singer-songwriter was briefly hospitalized following a trip to the Bahamas in May. "I had to stop in Boston for a test, but I'm back at the hospital to address some issues that need immediate attention," she told her followers in a social media post.
Buffett posted a day later that he had gone home early from the hospital, and thanked his supporters for their "outpouring of support and well-wishes." He didn't share what ailed him, but said that when he returned home from the hospital, he was "going on a fishing trip with old friends, paddling and sailing, and getting myself back on track."
Tributes poured in on social media Saturday, including country superstar Kenny Chesney, whose own sun-kissed approach owes much to Buffett.
Chesney tweeted, "So goodbye Jimmy. Thank you for your friendship and the songs that I will forever hold in my heart. Sail on the sailor." And he shared a video of himself singing Buffett's "Son of a Son of a Sailor" on a beach.
"Pirate has passed. RIP Jimmy Buffett. Huge influence to so many of us," he wrote Toby Keith.
Brian Wilson The Beach Boys wrote, "Love and kindness, Jimmy Buffett."
Elton John He wrote on Instagram: "Jimmy Buffett was a unique and treasured entertainer. His fans adored him and he never let them down. This is very sad news. A beautiful man gone too soon.
Paul McCartney He shared his fond memories of Buffett on social media platform X, formerly known as Twitter.
"Until the last minute, his eyes still sparkled with humor, 'I love this world, I'm going to enjoy every minute of it,'" McCartney wrote.
"Many of us will miss Jimmy and his great personality, his love for all of us and humanity as a whole," he said.
Harmonious grooves and clever phrasing

Buffett was born on Christmas Day 1946 in Pascagoula, Mississippi, and grew up in the port city of Mobile, Alabama. He moved to Key West, Florida, where he found his voice, according to his website.
One of his first songs to gain attention was "Come Monday," from his 1974 album "Living & Dying in ¾ Time."
Years later he told David Letterman, "It was the song that kept me from killing myself at Howard Johnson's in Marin County. It hit, I paid the rent and took my dog ​​out of the pound. … The rest is history."
Notably, it included the line, "I cheered my little puppies on, I guess I was never meant for glitzy rock 'n' roll."
Pictured: singer-songwriter Jimmy Buffett
A beloved singer-songwriter with a penchant for clever wordplay, Buffett largely ignored pop music trends and was neither a hit nor an MTV darling. His "Gulf & Western" style married country and Caribbean music.
He famously put "Margaritaville" on the map in 1977. It was his only top 10 song and his signature.
Its opening lines became instantly recognizable: "Holding a sponge cake, watching the sun burn, all the tourists covered in oil …"
And the chorus has been part of countless songs: "Wasted back in Margaritaville, I'm shaking and searching for the lost salt… Some say there's a woman to blame, but I know it's my own fault."
After the legendary Deadhead fans of the Grateful Dead, Buffett developed an enormous cult of fans.
"The audience is really fun for me to watch," he said. "That is, they please me as I believe I am to them."
Other must-plays include "Cheeseburger in Paradise," "Finns," "Volcano" and "Why We Shouldn't Get Drunk."
His followers warmly embraced his vision of a life spent on beaches, boats, booze and weedy flip-flops.
"From New Orleans to the Gulf Coast to St. Barts and other places, I can still find magic in most places where people think there's nothing left," he said.
An avid marketer, Buffett later leveraged his career in "Margaritaville" mythology through decades of lucrative concert tours — and restaurants, casinos, retirement communities, best-selling books and a musical.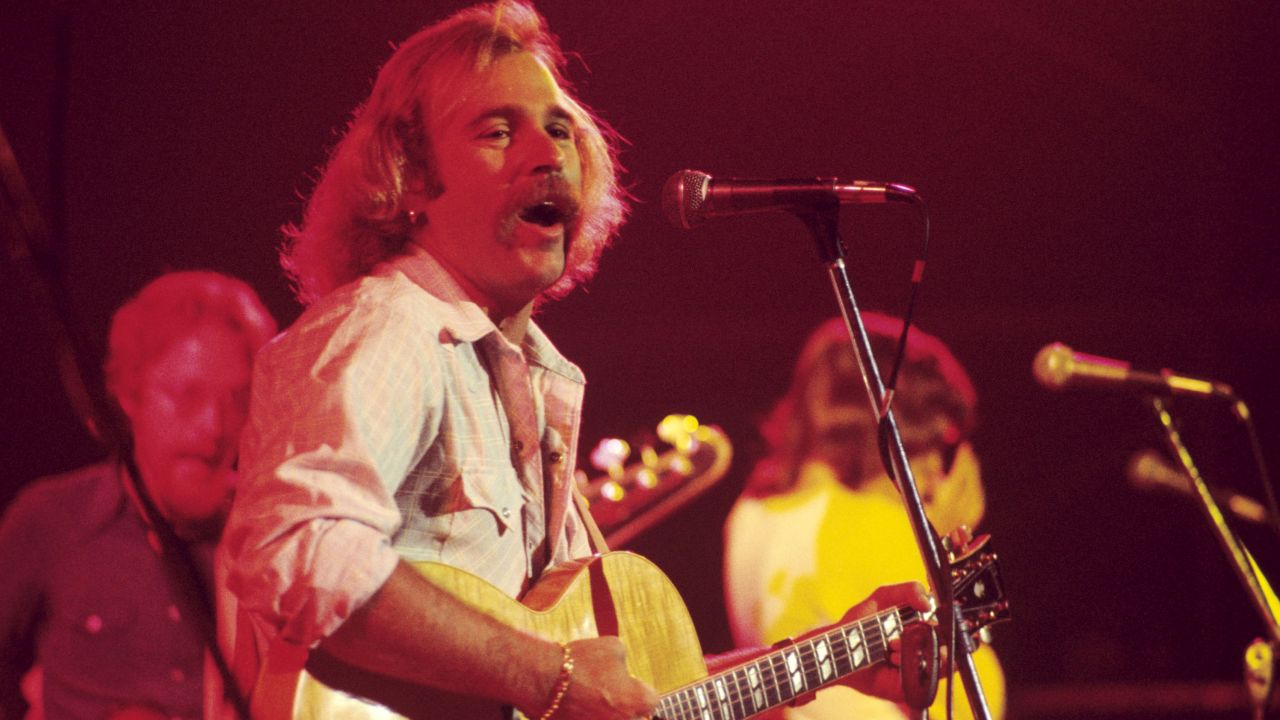 According to Forbes, his net worth is estimated at $1 billion.
Buffett, included Nashville Songwriters Hall of Fame In 2006, he won two Country Music Association Awards during his career and was nominated for two Grammy Awards.
The 2018 Broadway show "Escape to Margaritaville" made a rare mistake.
Even a brutal New York Times review noted the contrast of Buffett's lazy image against his stunning success: "Mr. Buffett, the prototype and mastermind of Margaritaville, has a wife and family and 5,000 employees; He works non-stop.
Before his death, Buffett was preparing to release a new record, with songs previewed weekly on Radio Margaritaville, according to his website.
Loyal to his party creed till the end, he dropped an upcoming song titled "My Gummy Just Kicked In".
Buffett is survived by his wife, Jane Slackswall, and three children.
"Friend of animals everywhere. Coffee maven. Professional food trailblazer. Twitter buff."